Sample Home Inspection Report
Ideal Property Inspections uses the HomeGauge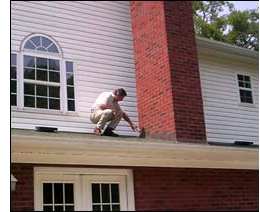 Reporting System, which allows us to deliver reports online or in a printed format, with color photography. Ideal Property Inspections' online reports are available to our clients and their realtors on the Internet as soon as the reports are completed. Online reports can be viewed and printed as many times as necessary. No more receiving unreadable faxed reports or waiting for the inspection reports to be delivered to you or your realtor by mail.
A home inspection is an excellent tool for you, the home buyer, to help determine not only the condition of the home, but to also help foresee any immediate repairs that may go unnoticed without the help of a home inspection. Home inspections are not a prediction of future performance, but can point out existing problem areas and make recommendations.
Our home inspections typically take about 2 to 3 hours in most cases, which also includes answering your questions on site. These times may vary depending on the size, age and the condition of the home. Ideal Property Inspections recommends and welcomes you to be present during the inspection.
For more information or to book an inspection, please contact us today!